CHARMING MEZZANINE STUDIO FOR 2 PERSONS SCHILTIGHEIM,
(in
)
suburb of Strasbourg, Alsace, France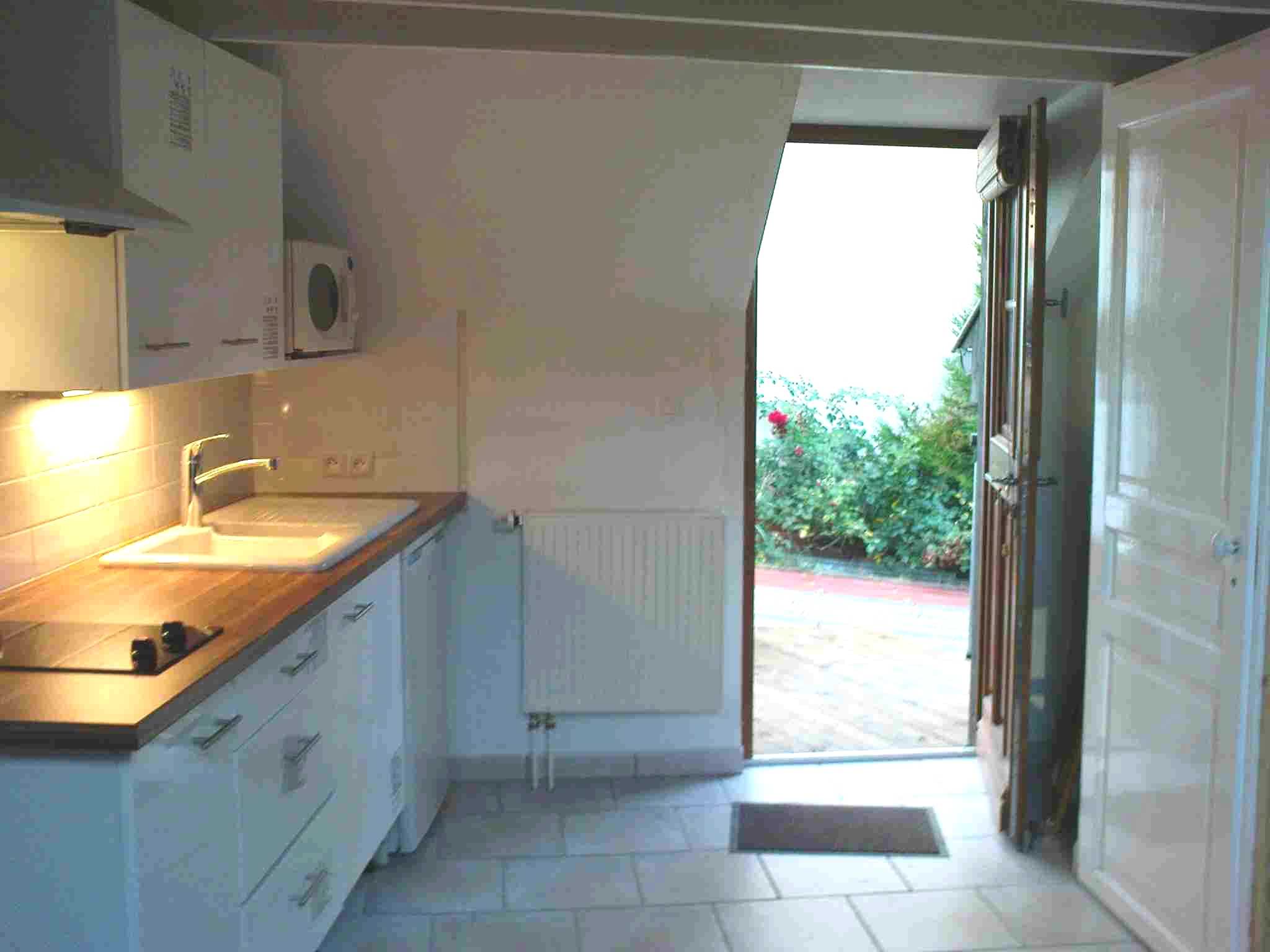 Charming Mezzanine Studio for 2 Persons with Sleeping corner in the Mezzanine and little terrace
In the "old Schiltigheim" http://www.ville-schiltigheim.fr/
suburb of Strasbourg http://www.en.strasbourg.eu/en/home-en/

within a 5 minutes walk of the streetcar station, direct to the center of Strasbourg in 10 Minutes.
Quite situation, however central positioned and ideal to visit Strasbourg,
the Christmas Market (Christkindlmarkt) in December and the Alsace.
A little oasis in the town.
Contact
savarypierremail@gmail.com
Tel +33625586574


Airport Baden/Karlsruhe 50km
International airport Entzheim 25km
Highway exit "Wacken" 300m

TGV Railway station
http://www.tgv-europe.com
in 15mn with the streetcar (Paris in 2 h.)
living/lunch


kitchen
fridge with freezer compartment****, Double Cooking Plate, Espresso Machine, microwave oven,
complete crockery and cooking accessories
Bathroom
cupboard, sink, bath tub, water closet, hair dryer
Mezzanine/
Sleeping corner with slatted bed base and mattress 200X140cm
pillows, blankets and vacuum cleaner with replacement bags are provided.
the little terrace and the

external staircase



car parking possibility in the interior court
miscellaneous
- Minimum stay: 2 Nights

- Water, electricity and heating included in the price

- Cleanliness: The house must be returned immaculately clean, if this is not the
case, 30 € will be deducted from the guaranty deposit

- Studio of 20m² + Mezzanine 6m²

- The Studio is not adapted for children and for seniors (Mezzanine)

- Pets are not allowed

- Smoking is not allowed

- The departures should take place, if possible, before 10am

- The arrivals should take place, if possible, before 4pm

- Car parking possibility in the interior court

- Firm reservation: payment of 25% of the total rent amount is to be paid for a
firm reservation by bank transfer

- Refundable guaranty deposit: 100 €, to be paid at the arrival with the balance due
(including the eventual options) in cash, after inventory. This guaranty deposit will
be refunded at the departure, after inventory. Any loss or damage will be
deducted if applicable.

- Payment of the balance due: To be paid (and including the eventual options) at
the arrival in cash, after inventory

- Option « Supply of bed-sheets linen »: Supply (one time) of bed sheets linen and pillow covers for
2 persons. This service is available upon request for 20€ (the pillows and the blankets are always
provided free of charge)

- Option « Supply of towels »: Supply (one time) of towels, bath towels and washrags, for 4
persons. This service is available upon request for 15€

- Option « Cleaning service »: End-cleaning available upon request for 30€

Prices/Availabilities
Beginning of the week

End of the week

Net price per week in €, all taxes included
- the price includes electricity, heating...
- Minimum stay: 2 Nights


Availability


(booked period in red)





60 €








80 € during the

Christmas market (marché de Noel) in December



Contact
savarypierremail@gmail.com
Tel +33625586574

see also our holiday house with private swimming pool in south France
ENTZÜECKENDES HAUS MIT POOL in Flayosc
von Privat bei Ferienhausmiete.de

http://www.ferienhausmiete.de/
Ferienhausmiete.de
http://www.ferienwohnung-ferienhaus-weltweit.at/700615_d.aspx
Ferienhäuser & Ferienwohnungen Provence - Alpes - Cote d Azur direkt buchen
von Privat
http://www.die-besten-ferienwohnungen.info/
www.ferienundwohnen.de
:
Ferienhäuser und Ferienwohnungen
Ferienhaus Flayosc
http://www.ferienundwohnen.de/mieten/ferienhaus-fh3565?ps=mieten%2FFerienhaus%2FFrankreich%2FProvence-Alpes-Cote-dAzur%2Fseite-3.php
http://www.ferienhausvermittlung.de/_prod/php/kombisuche/objekt.php?BP_ID=32547&Objekt_ID=1
http://www.ferienunterkunft-direkt.de
http://www.ferienunterkunft-direkt.de/ferienhaus-fh71?ps=Ferienhaus%2FFrankreich%2FProvence-Alpes-Cote-dAzur%2FVar%2F
http://www.residencio.de

http://www.residencio.de/singleview/country:Frankreich/region:Provence/region:Cote%20d%60Azur/page:17